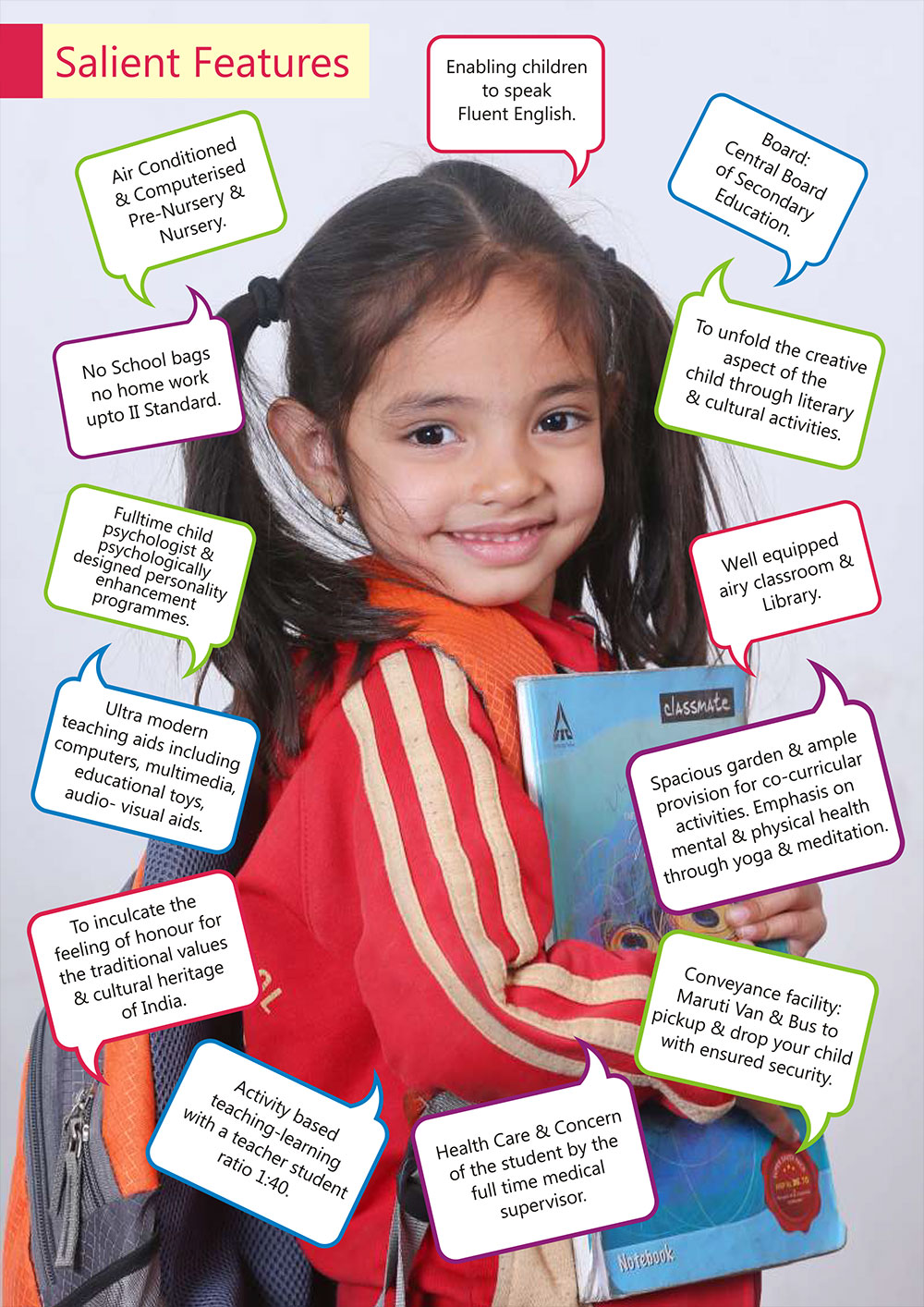 Well equipped airy classroom & library.
Enabling children to speak fluent English.
Board: Central Board of Secondary Education.
No School bags no home work up to II standard.
Air conditioned & Computerized Pre-Nursery & Nursery.
Activity based teaching-learning with a teacher student ratio 1:40
Health Care & Concern o the students by the full time medical supervisor.
To unfold the creative aspect of the child through literary & cultural activities.
To inculcate the feeling of honour for the traditional values & cultural heritage of India.
Conveyance facility: Maruti van & bus to pickup & drop your child with ensured security.
Fulltime child psychologist & Psychologically designed personality enhancement Programmes.
Ultra modern teaching aids including computers, multimedia, educational toys, audio-visual aids.
Spacious garden & ample provision for co-curricular activities. Emphasis on mental & physical health through yog & meditation.